Queenslanders go online to report crime in record numbers
Online reporting of crime or suspicious activity has soared 10-fold as Queenslanders take advantage of the latest technology to help make their communities safer.
New figures from Crime Stoppers Queensland reveal almost 25,000 online reports were made last year alone, which together with phone calls led to more than 1,300 arrests and 4,721 charges.
The data was released today as part of Australia's annual Crime Stoppers Day, which has adopted the theme "Not All Heroes Wear Capes" to remind people of the value of sharing what they know without having to say who they are.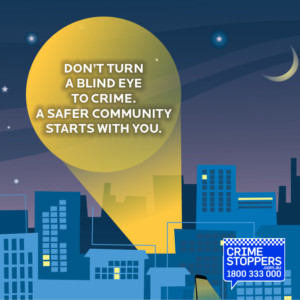 Crime Stoppers Queensland CEO Carmen Jenkinson said crime rates in the state were lower in 2020 and Queenslanders should be congratulated for making over 70,000 reports to the highly trusted information service.
Ms Jenkinson said the number of phone calls made to Crime Stoppers each year had stayed about the same over the past decade, but online reports were now 11 times higher and adding huge value to the Queensland Police Service.
"For example, a recent online report resulted in a successful arrest and five charges in north Queensland that included the seizure of more than $60,000 worth of drugs," she said.
"Not all heroes wear capes and in fact many are getting on their phones or computers to pass on valuable information that helps to solve crimes.
"Our research shows that one in four Queenslanders with information about illegal activity report to Crime Stoppers where they have the option to remain anonymous.
"After more than 30 years of making Queensland safer, there is no doubt that Crime Stoppers really works, and we are incredibly grateful to the true heroes in our community that get in touch with us every day."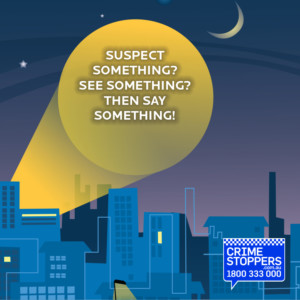 Other 2020 figures released today showed almost $3 million worth of drugs were seized in the year while around $1.35 million was recovered as proceeds crime.
As a community organisation and registered charity, Crime Stoppers Queensland relies on corporate partnerships, government funding and community donations. It is a member of the national Crime Stoppers Australia collective of eight organisations operating in each state and territory.
The new "Not All Heroes Wear Capes" campaign features clever animated images of ordinary people observing potentially criminal activity and contacting Crime Stoppers.
"Community safety is everyone's responsibility and even the smallest piece of information can make the difference in a police investigation," Ms Jenkinson said.
"I strongly urge anyone who thinks they know something or have seen something not to hesitate in taking action," she said. "Pick up the phone or go online and let us know."
Across Australia, someone contacts Crime Stoppers every two minutes to share information that is then passed to police and leads to an average of 100 arrest per week for a range of crimes.
In an emergency, call 000. If you're reporting a crime committed against you, call 131 444. For all other reports of crime and suspicious activity, contact Crime Stoppers Queensland on 1800 333 000 or www.crimestoppersqld.com.au/make-a-report and remain anonymous.